On Sale
HKS 86/BRZ GTIII-RS TURBO PRO KIT
HKS 86/BRZ GTIII-RS TURBO PRO KIT


【BOLT ON TURBO KIT】
HKS has released a long-waited Bolt-on Turbo Kit with GTIII-RS turbine for 86/BRZ.
GTIII-RS turbine that is the best match with 2L engine, special designed turbo housing, and other special parts are made by HKS special turbo technology.
This kit is available from a stock to tuned engine. 
The engine output will reach 450ps when this kit is installed to a tuned engine.
KIT PART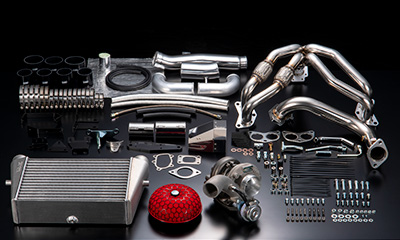 Special GT III-RS Turbine
GT III-RS Turbocharger Assy with an actuator.
Oil & Water Piping Parts
Air Cleaner, Suction Pipe
Front-mounted Intercooler, Piping
Exhaust Manifold, CATless Extension
Insulator Cover, Insulator Sheet
Gaskets, Brackets, Bolts, etc.
PERFORMANCE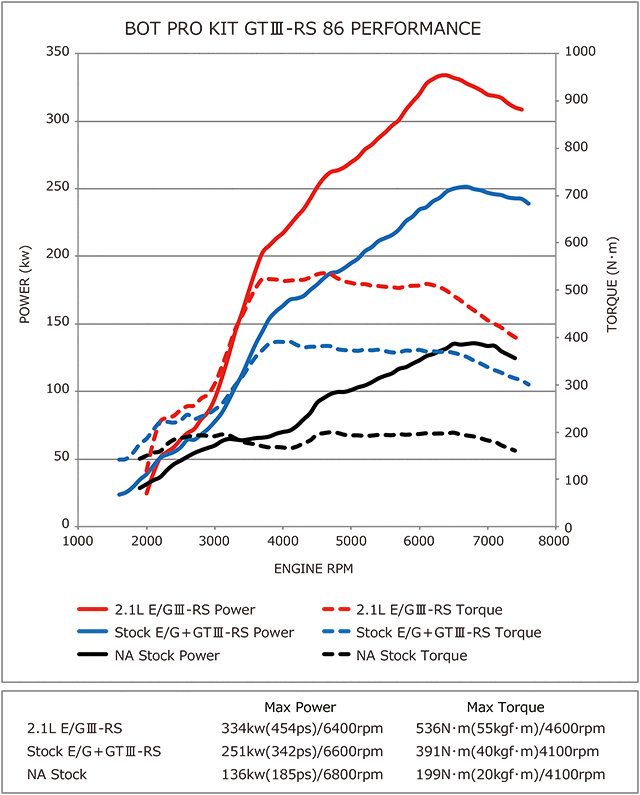 ※This results were obtained through the in-house test.
 The actual values may be different due to the measuring instrument and/or each vehicle's specifications.
2.1L Engine Test Vehicle Spec.
2.1L Piston, Con'rod, Crankshaft, Camshaft, Gasket
SUPER FIRE RACING M45HL
Hi-POWER Muffler
Prototype Front Pipe, Prototype CATless Center Pipe
Reinforced fuel parts
FLASH EDITOR
EVC6 IR
Stock Engine Test Vehicle Spec.
LEGAMAX SPORTS
FLASH EDITOR
EVC6 IR
I/J 440cc
LA CLUTCH
NOTE
※Reinforced fuel parts such as injectors are required.
※Pressure sensor is required separately.
※Vehicle modification is required in order to install this kit
※Engine management parts are not included in this kit.
※Resetting is required.