On Sale
TOMEI Ti RACING TITANIUM FRONT PIPE for RB26DETT GTR R32-R33-R34
TOMEI Ti RACING TITANIUM FRONT PIPE for RB26DETT
EXHAUST SYSTEM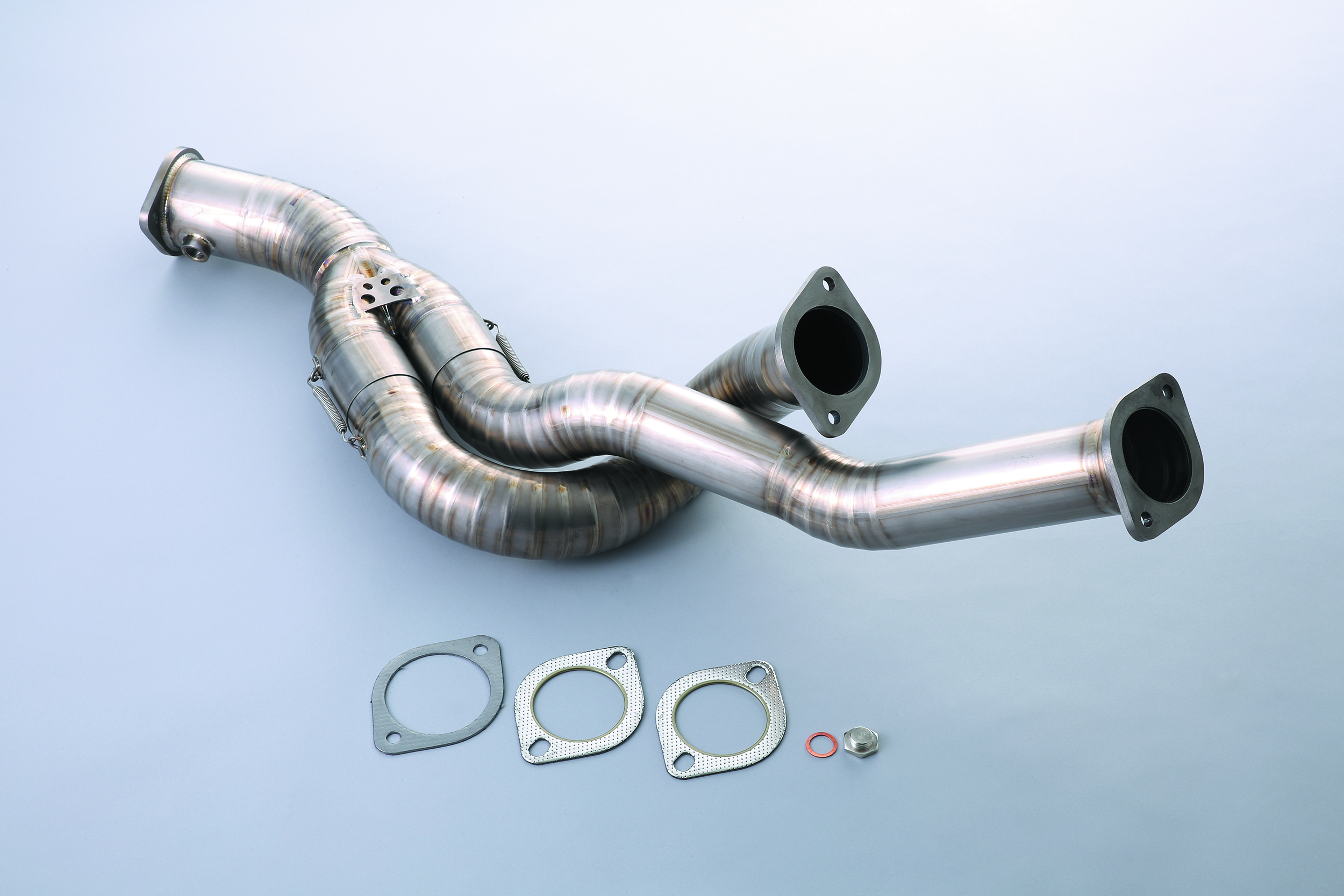 TOMEI Titanium Front Pipe is designed to optimize the exhaust flow especially at high RPM range by the best pipe layout while keeping the ground clearance which is a common problem with RB26 aftermarket front pipes on the market.
High quality, high strength titanium material allows not just the thinnest wall structure and amazing weight reduction but also great durability at the same time.
This all titanium front pipe provides a significant improvement especially for vehicles with the factory stock or even the thin-piped aftermarket front pipe which was popular back when RB26DETT came out.
*Prices below do not include shipping. Once the deposit order is placed, we will then contact you for the shipping fees and additional payment.*
PRODUCT INFO
APPLICATION
P/N
JPY
NOTES
BNR32
BCNR33
BNR34
431006
*******
FEATURE / SPEC
TOMEI
STD

MATERIAL

TITANIUM

STAINLESS STEEL

MAIN PIPE DIAMETER

Φ70×2-Φ80
Φ60×2-Φ70

PIPE THICKNESS

1mm
2mm

FLANGE THICKNESS

8mm
8mm

WEIGHT

2.4kg
5.6kg

3.2kg DROP!